Born in Bali, beaching all around the world
Val and Elena are best friends who love travelling to exotic destinations. Their trip to Bali in October of 2022 turned into a start of an exciting venture and not just a vacation. They fell in love with Bali, its breathtaking beauty of the ocean, and the urgency to protect it. Witnessing the devastating impact of plastic pollution on the shores of Uluwatu has inspired them to create meaningful fashion out of ocean plastic.
It took Val & Elena 6 months to source high-quality swimwear fabric made from recycled ocean plastic and partner with local artisan tailors to hand-sew the bathing suits. A successful crowd-funding campaign helped friends to invest in the first production run and launch OceanSpoken. OceanSpoken isn't just a swimwear brand; it's a movement for change.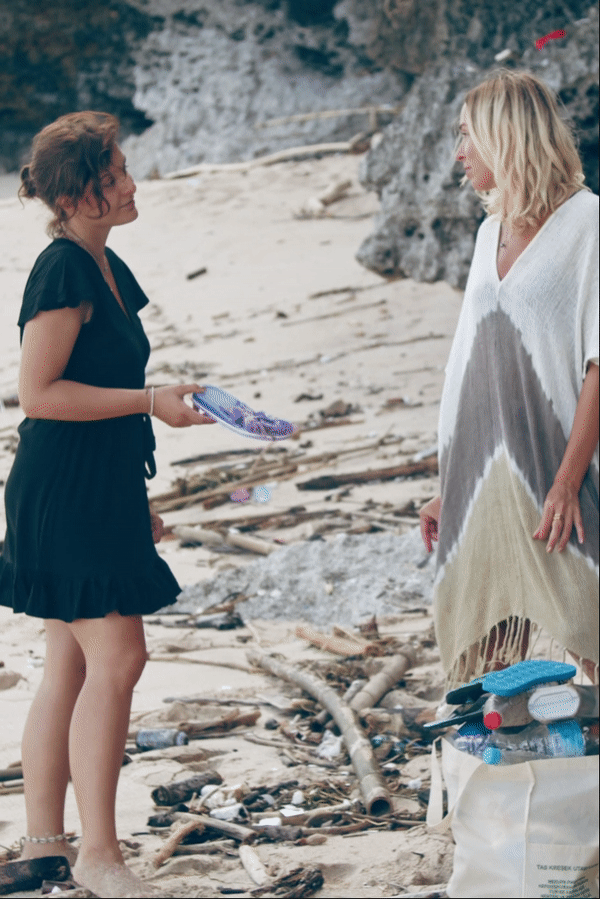 Shop the best brands from our new arrivals
OceanSpoken bikinis are carefully crafted with love by Balinese women.
Balinese women are a tapestry of beauty and grace, woven with threads of strength and resilience of their island. Despite their important role in Balinese society, many women in Bali face challenges and limitations in terms of education and economic opportunities.
By working with Balinese women we are contributing to the betterment of their lives and the continuation of their traditions.
From ocean plastic to swimwear
At OceanSpoken, we believe that fashion can be a powerful force for good. Our swimwear collection is meticulously crafted using premium-quality, Italian fabric - Carvico made from recycled ocean plastic. By choosing OceanSpoken, you're choosing swimwear that doesn't just look fantastic; it also reflects your commitment to a healthier planet.
25 trillion macro & 51 trillion microplastics litter our oceans
79% of plastic waste is sent to landfills or the ocean, while only 9% is recycled, and 12% gets inci
OceanSpoken bikinis made from Italian Carvico plastic recycled fabric
25 trillion macro & 51 trillion microplastics litter our oceans
Join the sustainable movement